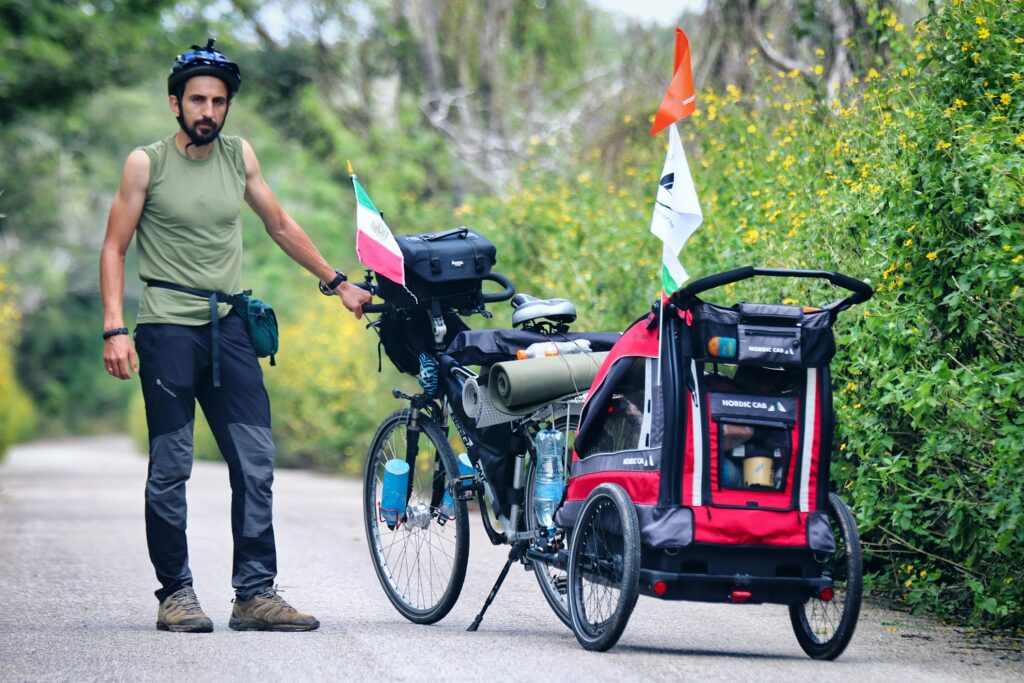 Embarking on long bike trips is an exhilarating experience that allows you to explore new horizons and enjoy the freedom of the open road. One crucial aspect of planning such journeys is selecting the right bike trailer to accompany you on your adventures. Among the plethora of options available, the Nordic Cab bike trailer stands out as the optimal choice for long bike rides, biking holidays, and travels. In this article, we will explore the unique features and advantages that make the Nordic Cab the ultimate bike trailer for extended journeys.
"After almost 5000 km on the road that the Nordic Cab is a very versatile and robust trailer. We never doubted it during the trip and every time I looked back Eva was comfortable in it"

Anton Nashev
Unmatched Durability and Sturdy Construction
At the core of the Nordic Cab bike trailer's exceptional performance is its solid hard plastic base and high-quality materials. Designed to withstand the rigors of long rides, the trailer boasts a rugged construction that ensures unmatched durability. Additionally, the aluminum frame adds strength and longevity to the trailer, providing peace of mind during challenging expeditions. With its simple design and minimal moving parts, the Nordic Cab minimizes wear and tear, making it a reliable companion for your long bike trips.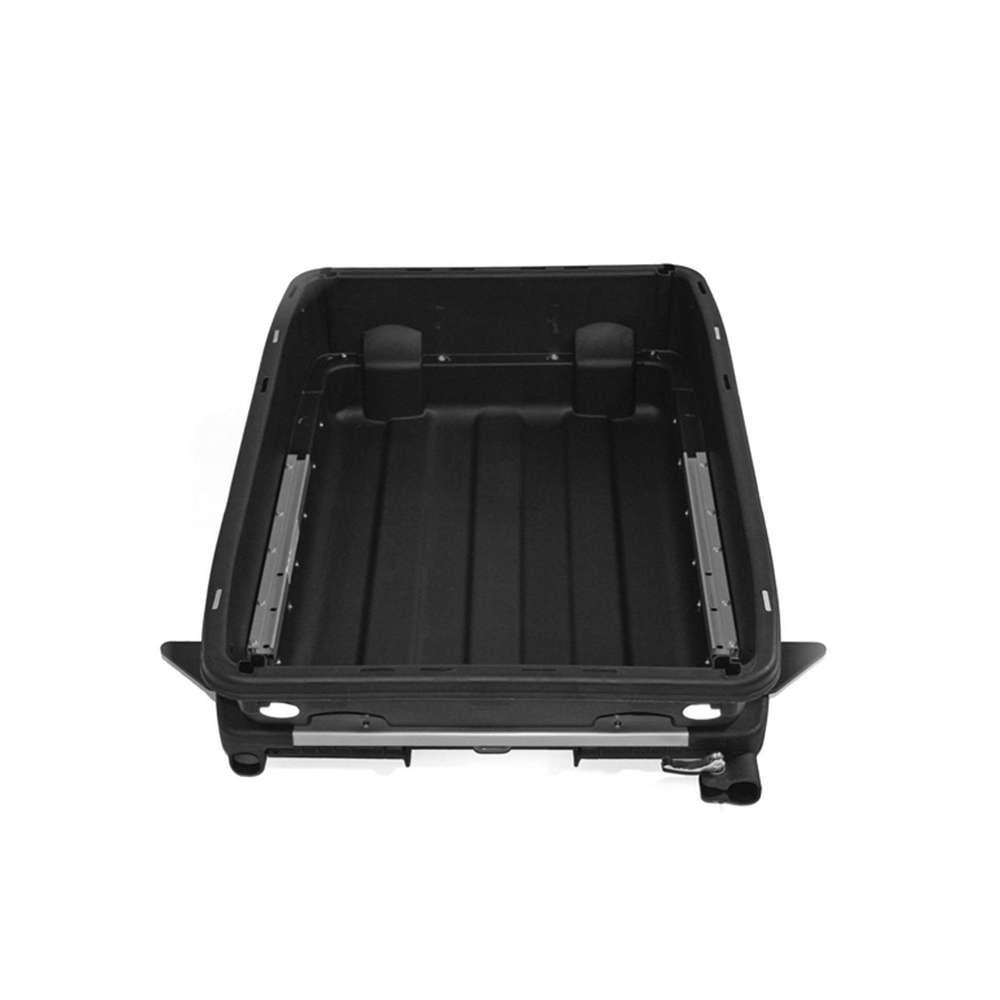 "Very impressed that the Nordic Cab holds up – the dirt roads come in all shapes – but the Cab stay in lovely shape! Not a single flat tire so far!"

Jochem Cuypers
Smooth and Stable Riding Experience
The Nordic Cab bike trailer excels in providing a smooth and stable riding experience. Equipped with extra-wide 1.95-inch tires, it effortlessly rolls over any surface, ensuring superior traction and reducing the effort required during long rides. The trailer's stability is further enhanced by its low center of gravity, allowing you to navigate various terrains with confidence. Whether you're cycling on asphalt, gravel, or even off-road trails, the Nordic Cab delivers a seamless and enjoyable riding experience.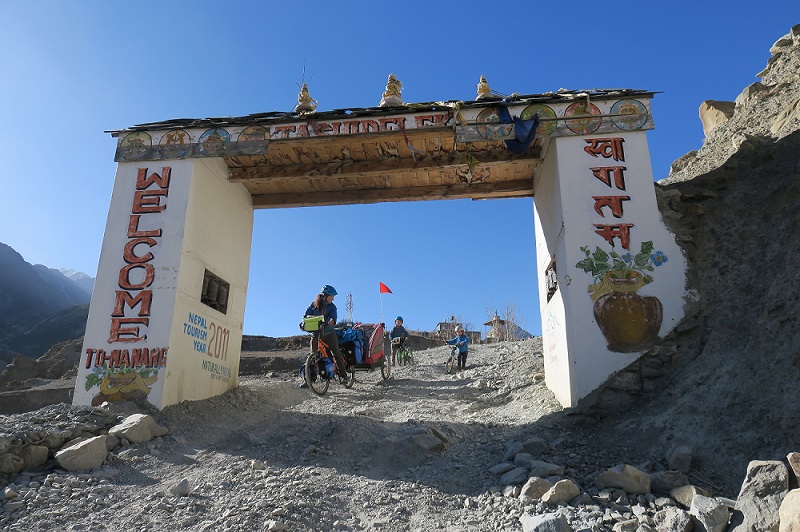 Versatile and Convenient Design
Flexibility and convenience are paramount when choosing a bike trailer for long trips, and the Nordic Cab excels in both areas. With its easy conversion into stroller mode, the trailer offers versatility during breaks and exploration at your destinations. Its lightweight materials make folding and transportation a breeze, allowing you to effortlessly take it along on trains, cars, or airplanes. Moreover, the Nordic Cab meets and exceeds the EU standard for bicycle trailers, ensuring safety and usability for your peace of mind.
"While there may be concerns about certain equipment, one thing I have complete confidence in is the Nordic Cab trailer"

Mark Steenson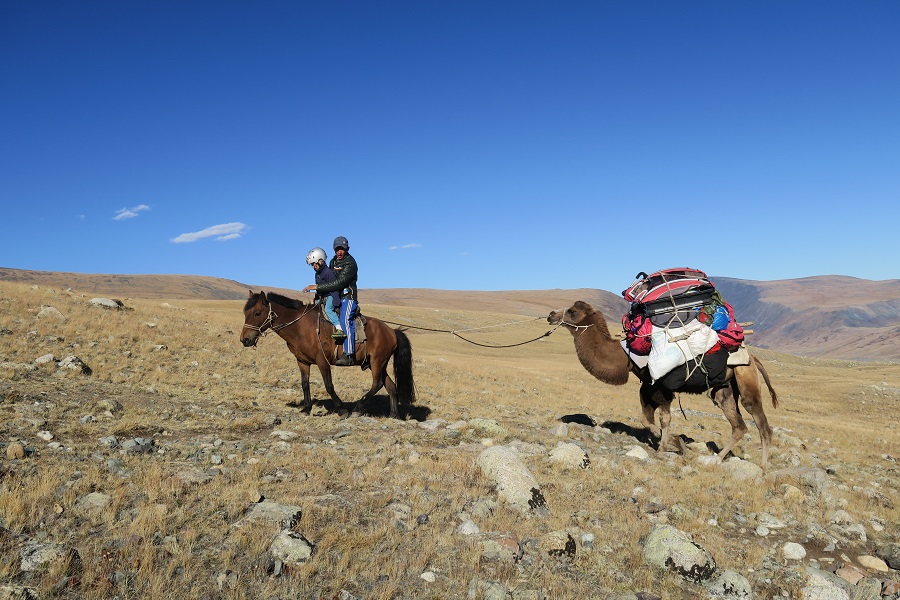 Superior Comfort for Riders and Passengers
Comfort is crucial during long bike rides, especially when traveling with young passengers. The Nordic Cab bike trailer caters to this need with its spacious cabin that accommodates one or two children up to 6 years old. The unique adjustable seats provide a range of positions, from upright to a sleeping position, ensuring optimal comfort for your little ones. Furthermore, the trailer offers a large storage space behind the seat, allowing you to bring all the essentials required for a successful and enjoyable journey.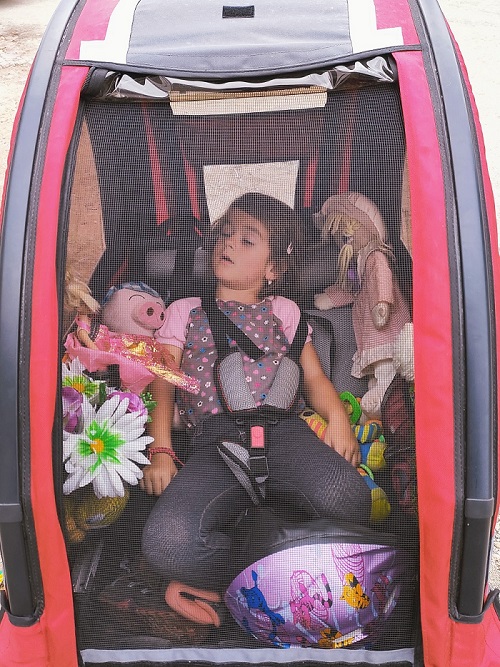 Reliability and Spare Parts Availability
The Nordic Cab bike trailer has been extensively tested and proven on long-distance travels across various continents. Families from Norway to Mongolia, and across the Americas and Europe, have experienced the trailer's exceptional performance with high satisfaction rates. In the rare event of any part requiring replacement, the Nordic Cab provides a spare part kit, including an inner tube and puncture repair kit, ensuring that you can easily address any maintenance needs that may arise during your journey.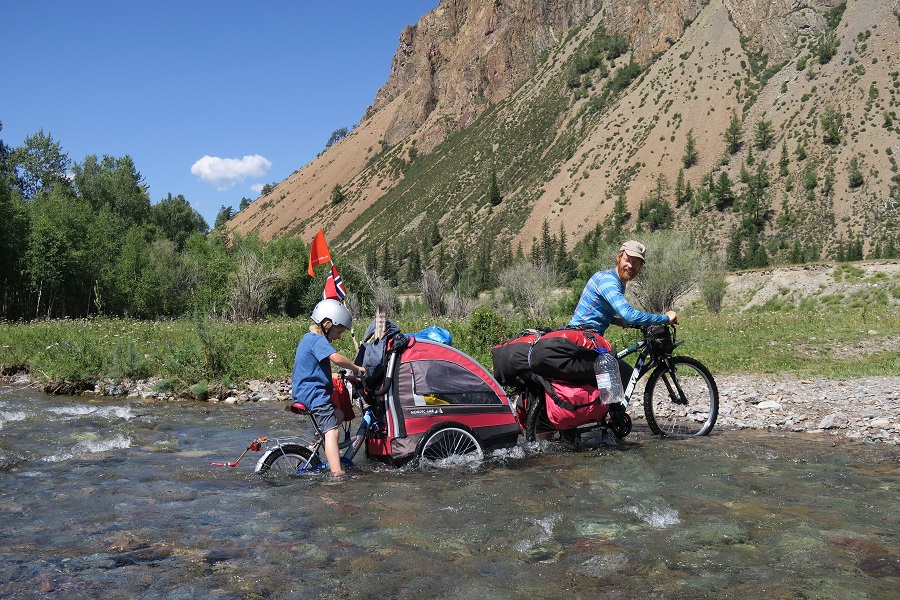 Positive User Testimonials
Don't just take our word for it – hear from satisfied customers who have chosen the Nordic Cab for their long bike rides and vacations. Sarah, a seasoned cyclist, praises the trailer's durability and comfortable seating, highlighting how it transformed her family's cross-country biking adventure into a memorable experience. Mark, an avid traveler, commends the Nordic Cab for its ease of use and ability to handle rugged terrains, making it the ideal companion for his expeditions. Such testimonials reflect the consistent satisfaction and performance of the Nordic Cab bike trailer on long-distance journeys.
"The Nordic Cab trailer has truly become a cherished part of our family, not only for our bikepacking adventures but also for our everyday family life"

Mark Steenson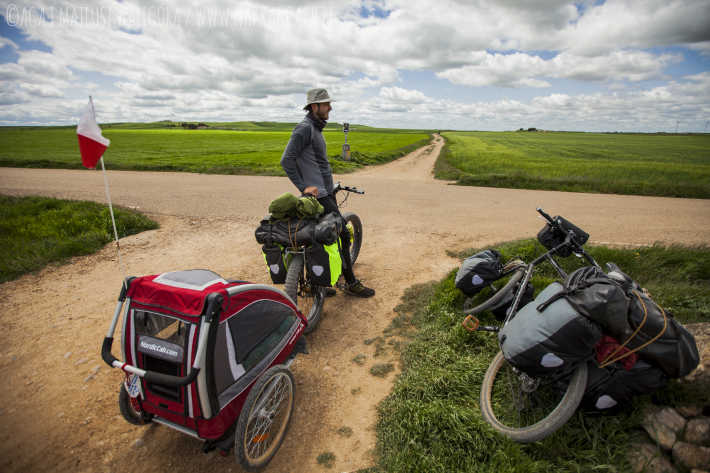 Ideal for Adventure and Exploration
Adventure beckons, and the Nordic Cab bike trailer is ready to answer the call. Its versatile design allows you to attach different gear to various points around the trailer, catering to your specific needs during exploration. Whether you're venturing into the wilderness, embarking on a bikepacking adventure, or discovering new cities, the Nordic Cab provides the ideal solution for carrying your essentials while maximizing your biking experience.
Safe and Compliant
Safety is paramount when selecting a bike trailer for long trips, and the Nordic Cab exceeds expectations in this regard. It meets all safety standards and regulations for bicycle trailers, ensuring a secure and comfortable riding experience for both riders and passengers. The trailer incorporates safety features and design elements that prioritize the well-being of all occupants, providing you with peace of mind throughout your journey.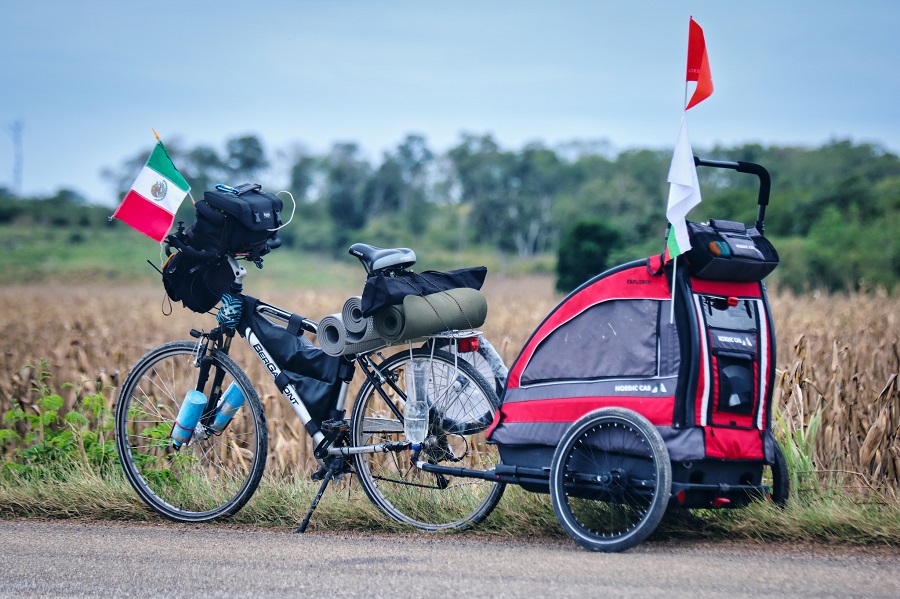 Extensive Storage Options
Adequate storage is essential for long bike trips, and the Nordic Cab bike trailer excels in this aspect. Its large storage compartment behind the seat offers ample room for storing gear and supplies, enabling you to bring everything you need for an extended adventure. Additionally, the trailer provides various attachment points, allowing you to secure additional gear, such as panniers or camping equipment, enhancing your storage options and making your journey hassle-free.
When it comes to selecting the best bike trailer for long bike trips and adventures, the Nordic Cab stands head and shoulders above the rest. Its unmatched durability, smooth and stable riding experience, versatile design, superior comfort, reliability, and ample storage options make it the optimal choice for bike enthusiasts seeking the ultimate biking companion. Don't compromise on quality or functionality – choose the Nordic Cab and embark on your long bike trips with confidence, knowing that you have selected the ideal trailer to accompany you on your thrilling journeys.