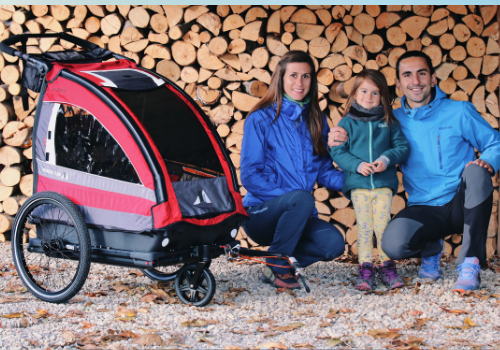 Anton and Plamena are both from the Republic of Bulgaria. They met at the university where they studied Marketing and Social Pedagogy. The couple quickly realized that they had similar interests and hobbies.
After graduating from university, Plamena began to pursue her biggest dream – to live with an african tribe and soon the two joined a volunteer mission for 6 months in the rural areas of Zambia, living with the bemba tribe, without constant electricity, running water and internet.
When the young couple returned from Zambia, it was Anton's turn to follow his dreams and so an expedition was born to cross South America from South to North. In seven months, they covered more than 10,000 km, mainly by hitchhiking, passing through Chile, Bolivia, Peru, Ecuador and Colombia.
After returning from South America, the two began working for a Japanese corporation. A year later, their daughter Eva was born.
Eva's first adventure begins when she is less than two months old. As their daughter grows, so do their ambitions for greater adventure. The young family explores the mountains in Bulgaria with a child carrier, fully adhering to wild camping and nature.
When Eva was 18 months old, Anton and Plamena bought her a child trailer. Short trips followed and Eva was very happy being in the child trailer.
Later on the family crossed two of the most beautiful mountains in Bulgaria – the Rhodopes and Strandzha by bicycles and child trailer.
In 2021, their first book was published, in which they described their adventures from Africa and South America.
Anton and Plamena decided to leave their corporate jobs in September 2021 to embark with Eva on their most daring expedition so far – to cross Central America on their bikes and with the Nordic Cab Explorer.
The family's ambitions are to pass through Mexico, Guatemala, El Salvador, Honduras, Costa Rica and Panama and to document what it is to be an adventurer and parent on the road.